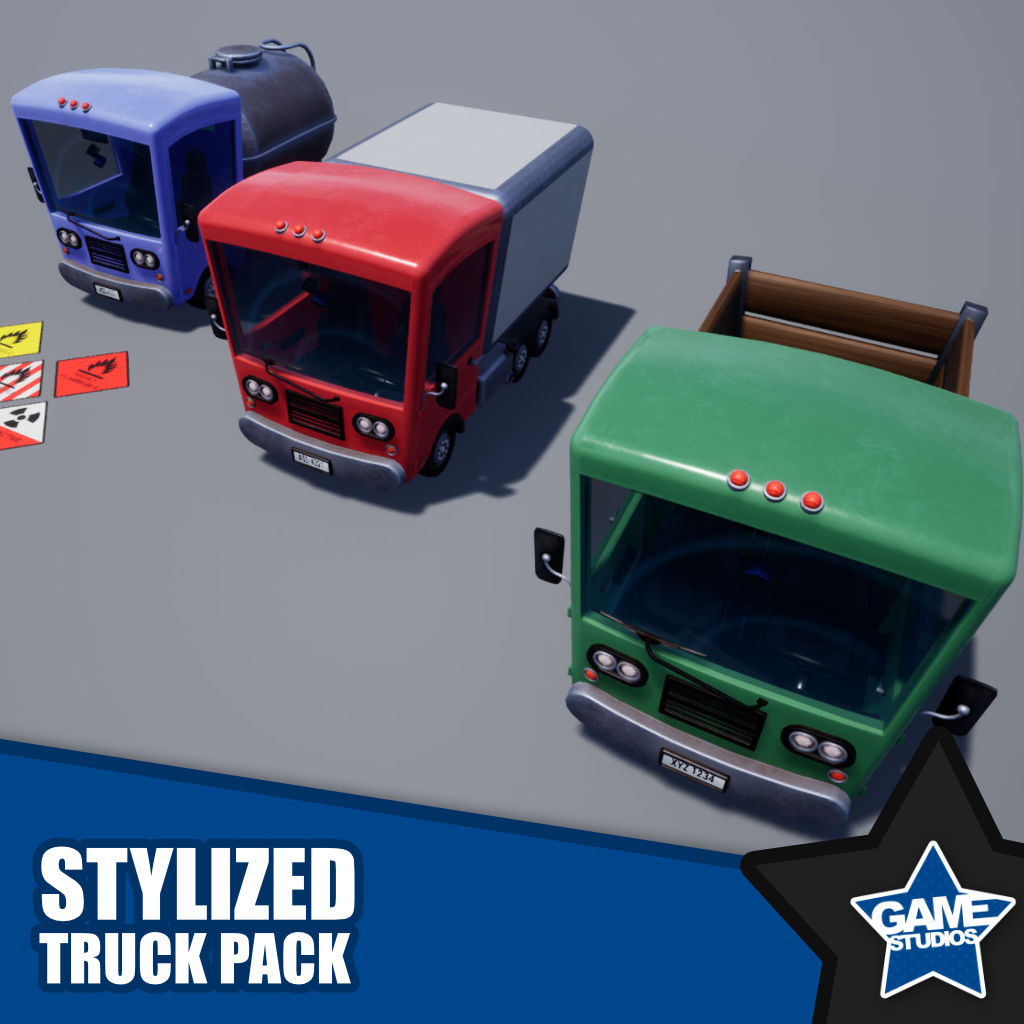 Blueprint Drivable Vehicle (Gasoline Truck, Box Truck, Trunk Truck, Drivable Truck)
Discover this amazing 3D blueprint drivable vehicle pack for Unreal Engine. The Stylized Truck Pack includes a highly detailed truck model with parts to build your own rig. Get 1 stylized truck, 1 gasoline tank, 1 box, 1 trunk, and 5 unique decals. Import this versatile drivable vehicle into your game or simulation. The truck has a stylized design to give your world a unique look. Customize the drivable vehicle with the included parts and decals. Build the truck of your dreams with this easy-to-use 3D vehicle blueprint package. Create stunning scenes and gameplay with this adaptable Unreal Engine asset today.
Available in Unreal Marketplace for UE4 / UE5!
Includes:
1 Truck
1 Gasoline Tank
1 Box
1 Trunk
5 Decals
All models are complete on every side, you can flip them, rotate and do everything you want, there are no missing faces/polygons on the bottom.
Pack contains a drivable Stylized Truck model with Gasoline Truck, Box Truck, and Trunk Truck options. Suitable for PC/Console ready to use.